We Connect Product Owners
with Affiliates for
FREE
The premiere all-in-one shopping cart, affiliate
management and marketplace platform.
Connecting Vendors with Affiliates since 2005!

Army Of
Affiliates Choose PayDotCom
Digital content and software creators can sell their products in a fully hosted environment, using their own payment portals, and tap into an army of affiliates who can promote your products.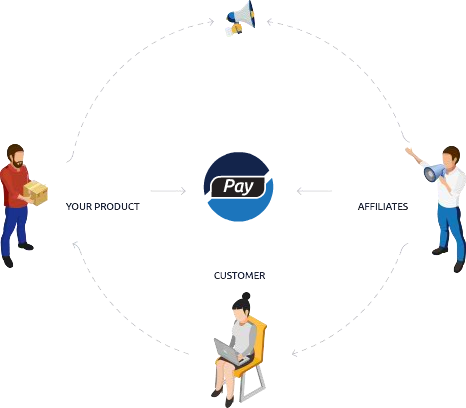 ---
No matter what size your business,

PayDotCom

helps you grow your business.
I want to
SELL
All the tools you need to
see your products or services
Grow My Business
100% Free to Get Customers!
I want to
PROMOTE
Tap into 1,000's of proven high converting
offers and earn up to 100% commissions!
Make More Commissions
100% Free, Only Make Commissions!
Product Owners & Affiliates PayDotCom!
I have been using Paydotcom for over 9 years now, and have made tens of thousands of dollars in commission, mostly over the past year. It is easier than ever to use, with excellent support. The latest platform and quick growth make Paydotcom an upcoming behemoth in the marketplace for both affiliates and sellers alike!

Todd Gross
http://yourgreenscreenguy.com
I gotta tell you when I was planning my million dollar launch I new I needed a payment solution that was Reliable, Risk-free and Robust. There was no real doubt in my mind that PayDotCom would over deliver for me yet again.
I've now made over $2 Million through PayDotCom and and totally blown away by the easiness that it all happens. Affiliates get paid, everything gets tracked, my customers get their stuff and everything works as it should. And the best part is I can be up and running in minutes and also reach out to a huge army of proven profit-pulling affiliates.
To find a service like this I would have searched the ends of the earth and paid a small fortune so it's been my own personal secret that is now leaking out and I just hope you guys keep your prices so ridiculously low (I seriously thought it was a typo error when I saw the tiny fee amount I had to pay on a $1million launch.
When you are dealing with customers' money, making sure affiliates get credit and being able to rely on a robust service that can handle anything than you use PayDotCom. We did a $849,000 in 3 days and everything went like clockwork. You might be able to tell - I love you guys and you've got yet another customer for life here!

Michael Cheney
MichaelCheney.com
PayDotCom 1.0 user
Paydotcom sort of grew on me little by little. It's a great platform, evolving very rapidly and turning into a really powerful solution for digital product sellers. It's now a part of every launch I do because I find it easy to use, powerful for affiliate recruitment, and best of all, the 0% fee is just awesome!
Cyril Gupta
https://teknikforce.com
Registering my digital information products with PayDotCom.com has proven to be the wisest business decision I have ever made.
The control panel is so easy to use, and within seconds, I can have up-to-the-minute reports on my earnings, my affiliate commissions, as well as the commissions
I owe my own affiliates for sales made through their links. The marketplace is awesome! This system is comprehensive enough for any business to utilize, yet simple enough for the inexperienced internet "Newbie" to use.
Thanks for providing this awesome alternative for online payment processing! You are the greatest!

Stephanie L. Woolford-Bales
SuperCashFlowSecrets.com
PayDotCom 1.0 user
PayDotCom has helped us bring our products to the market with great ease, making it easier for us to setup our funnels and for affiliates to find and promote us. I love the fact they they are so much more vendor and affiliate focused, making sure we make more.

Abhi Dwivedi
VineaSX Solution
I tried using different payment and affiliate platforms and PayDotCom is probably the best in many areas. It's so easy to setup your product and get your funnel up and running in no time. I already successfully launched different products using it and I haven't even used all the features yet. I got everything I need and I can't believe it's totally free! Plus they don't take any percentage from your sales.
To the PayDotCom team, thanks for creating this platform that's helping me make a great living to support my family!

Cham Altatis
ChamAltatis.com
Thanks for providing a strong solution where I can put my PLR products in the marketplace! Support team has been on the ball too.

Edmund Loh
www.PLRXtreme.com
PayDotCom has helped me launch several successful products, find strong affiliates to promote them, and let me keep more money at the end of the day. I recommend it!

Radu Hahaianu
raduh.com
Previous
Next
Create. Share. Profit.
Regardless if you're a product owner or an affiliate, PayDotCom is focused on connecting you. Tap in to an army of affiliates who are ready to promote 1,000's of products in our marketplace.
And it won't cost you anything...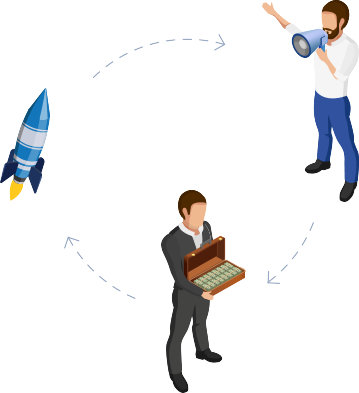 Get the features you need, in one platform, for FREE!
Join the Best Affiliate Network on the Planet
and Watch Your Profits Soar!

PayDotCom is a safe trusted space in which digital content and software creators can sell their products in a fully hosted environment, using their own payment portals, and tap into an army of affiliates who can promote your product.